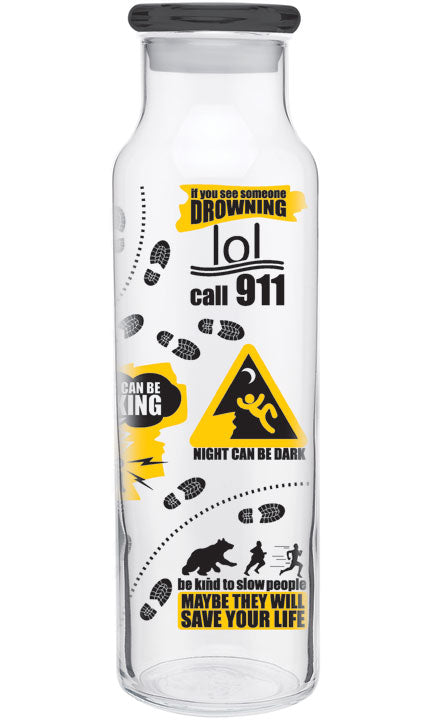 WARNING: bottle features humorous signage! Check out our new take on our classic "The Great Outdoors" artwork. 
*Please note: Product comes with lid color shown.  However, based on availability, we may substitute with a clear or other matching lid.

PRODUCT CARE Glass bottles are intended for cold drinks only.
Hand wash to protect food-safe inks.

MATERIAL Single wall glass made in the USA.